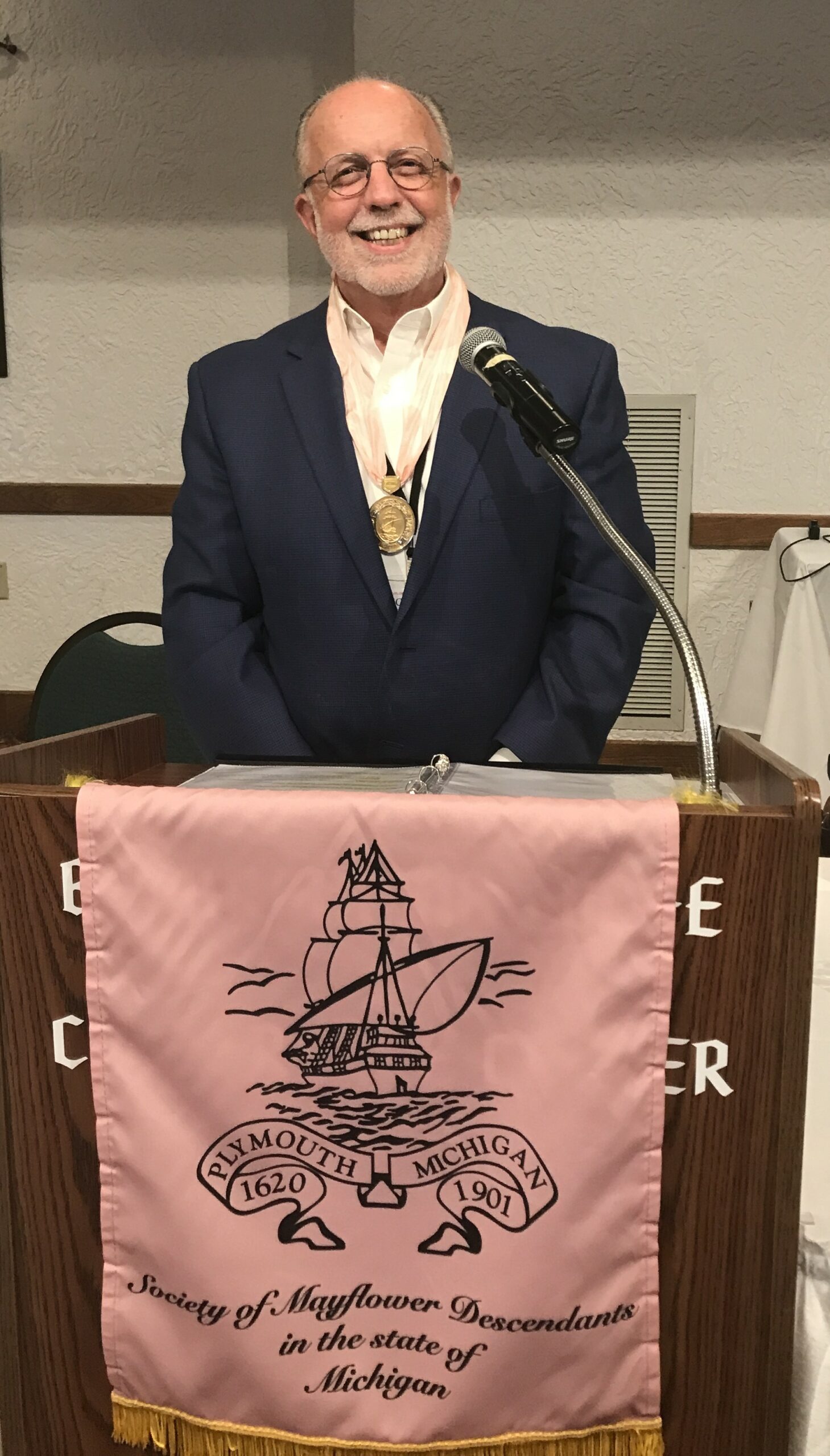 A Message from the Governor of the Society of Mayflower Descendants in Michigan
Greetings from the Society of Mayflower Descendants in Michigan. We appreciate you stopping by!
As the Governor of the Michigan Society, I am blessed to be able to lead a board of directors who build upon the hard work and diligence of all those who came before us. Our organization has a rich history. Founded on February 8, 1901, our Michigan Society has grown to more than 1,050 members, most of whom are life members. We also boast more than 500 Junior members.
Our Society gathers twice annually – for a Spring Luncheon in mid-May and a Compact Day luncheon early in November. At these meetings, we often host well-known speakers who deliver outstanding presentations on Pilgrim history. See our News & Events page for our meeting calendar and reservation form.
Since you're here, we assume you are interested in becoming a member of our Society – or at least in discovering your connection to the passengers who arrived on the Mayflower from England in 1620. If so, you have come to the right place!
Our team of historians is eager to assist you in discovering your connection to America's beginnings! We encourage you to apply for membership in the General Society of Mayflower Descendants through our state Society. We look forward to helping you discover your place in the American story.
Craig Rich
SMDM Governor